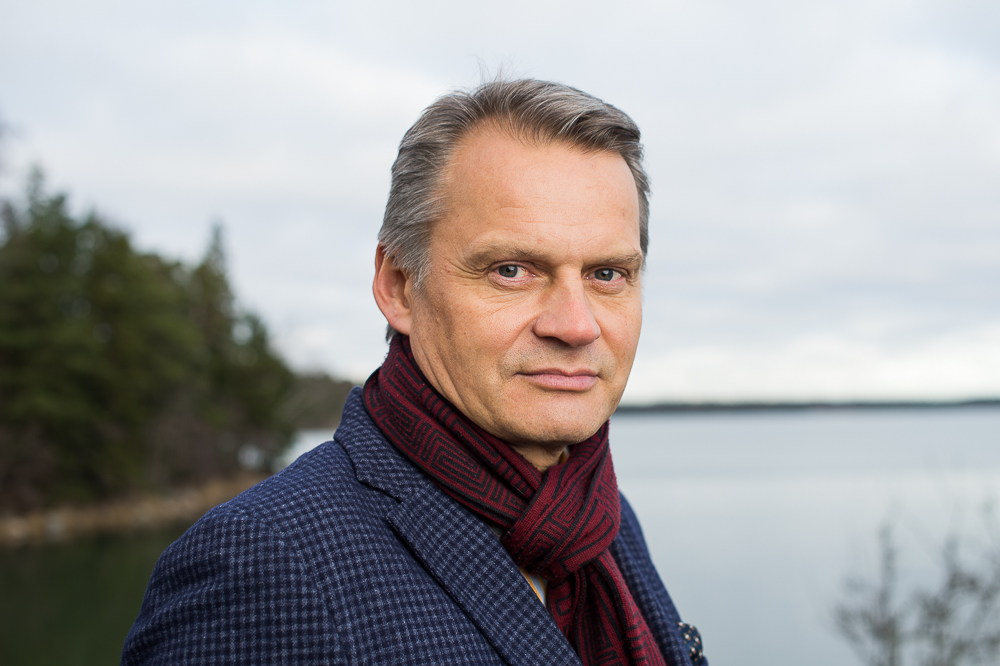 I have been working passionately with futures studies for the last twenty years. I joined Finland Futures Research Centre in the middle of 1990´s as a coordinator of the first large study program on futures studies. I completed my doctoral thesis on sociology of climate change in 1997 and started to engage with various topics and clients. I studied and worked with number of topics: the implications of information society, future of mobile technology, future of food consumption, the role of culture in our economies, the use of innovation and creativity in companies, future of media, future of sustainability and so forth.
I have worked with most of the major companies in Finland including Nokia. I have also labored with a large number of governmental bodies. I have represented Finland in international negotiations, such as Johannesburg summit for sustainable development 2002. I have led Finland futures research centre for a number of years. I am the professor of futures studies in the Turku School of Business since 2004.
In 2007 I was asked to lead the strategic research and development in one of the biggest companies of the world, German based insurer Allianz. During the two year process I also learned enormously. I am still today a senior advisor of the company, which gives me the opportunity to be engaged with other organizations as well.
I am a passionate agent for change. That is why I have been engaged with The Club of Rome, world's best known think-tank for future. Throughout the years, I have been working with other NGO´s in order to understand where the world is heading at. I have travelled all the continents and met countless of people to hear their views and stories.
I am also very much of a nature-boy; I still practice my former profession as a gardener in my own garden on an island of Helsinki archipelago. I love to walk in the forests and sail the seas with my sailing boat. I like to express myself in many different ways for example by playing bass in a bossa nova and jazz orchestra for the last 25 years. And last but not least, I love to play around with my two sons, Konsta (21 years) and Teiko (18 years).
In the course of the years I have learned to understand the needs and the challenges of organizations and individuals as they struggle to find a brighter future. I consider myself very hands on person, while grasping the skies sometimes. I believe that the world is heading into a direction where it is all the more important to understand how the changes in our environment should trigger the evaluation of our own targets and action.
I want help you and your organization to understand how to develop your ideas about the future so that it will be consistent with your aspiration. We shall do it together in a way that re-energizes your organization and yourself.
Personal information and education
Markku Wilenius
Adj. Professor, Senior advisor
Valhallankatu 7 A 21, 00250 Helsinki
markku.wilenius(at)woimasaatio.fi
Tel +358505929121
www.markkuwilenius.fi
Education
Doctor of Political Sciences (1997)
Garden Architect (1988)
Biography
Work with futures studies over 20 years
Professor of Futures Studies since 2004 at University of Turku
Former director of Finland Futures Research Centre at Turku University and Turku School of Business
Since 2007 worked intensively with the world´s largest private insurance company Allianz, first internally as a head of strategic research, then as director of strategy unit and now externally as senior advisor
Member of world most famous non-governmental organisation, the Club of Rome
Owner and CEO of three companies
President of three foundations
Partner in a start-up company
Experience and main positions
Senior advisor at Finland Futures research Centre since Aug 2012 ->
Professor of Futures Studies In Turku School of Economics since January 2004 (as of 1 Jan 2010
University of Turku) -> Aug 2012
Senior advisor/ Allianz SE 2010 ->2011
Senior Vice President at Allianz SE / Munich, Germany Dec. 2007 -> Nov 2009
Director of Finland Futures Research Centre 1999-2001, 2003-2007
President of three foundations
CEO of a company, partner of a start-up company
Member of the Club of Rome
Fields of expertise and professional interest
Dr. Markku Wilenius (born in 1961) has acted among the very few professors of futures studies in the whole world. His genuine interests lie in understanding the challenges and possibilities of the long-term future and bringing this foresight to the strategic thinking of society and companies. During his career he has served in surplus amount of major companies and high-level governmental bodies to bring new insight to their future activities.
Markku has always actively pursued to foster and systematize the position of strategic thinking inside organisations. In this work, he has developed and articulated the concept of visionary leadership vis-à-vis opportunistic short term thinking. His mission here has been to "futurise" the organisations, but particularly their management teams, to lead the everyday activities of the company from the basis of more fundamental and far-reaching vision.
Markku has had a deep interest in understanding how culture can be seen more clearly as an asset for the whole society as well as for the companies. In 2002-2004 he lead a major study where he, together with his research group, looked more closely at the interaction between culture and economics with the idea that this insight can contribute essentially to our understanding of the future competitiveness of Finnish society at large. As a result, in 2004 he published a widely appreciated book "Towards Creative Economy". He has continued this work by using values assessment methods with a number of companies to analyse their current organisation culture.
In Allianz SE, world's largest property & casualty insurance company, Wilenius focussed first on strategic research and development in Group Development, building new model for assessing trends that have potentially major impact on Allianz. During 2009, he led Trends & strategy unit in Economic Research & Corporate development department. He launched "Rejuvenating Allianz" initiative that led to development of a new service model to match the growing demands of flexibility and convenience in the market.
In the recent years, Prof. Wilenius has been increasingly active internationally and he has spent considerable time abroad with various projects. He is Vice-Chair of the advisory board of the European Futurists Conference, a body for professional European futurists. In 2001 Wilenius was awarded the international Aurelio Peccei –prize by L'eta Verde organisation, based in Rome. As natural a part of his scientific activities, he has given innumerable lectures is his home universities as well as abroad. In 2009 Emerald Literary Network awarded him for the most outstanding article of the year.
His current major research effort is to understand the long socio-economic waves and their implications particularly to Finnish economy and society.